We create modern software tailored to meet our Clients needs
N7 Mobile is an experienced software house, with true new technologies experts. We guarantee comprehensive service for IT products – our specialists will take care of the technical details necessary for the successful fruition of your enterprise. Is it time to scale up your business?  
N7 Mobile will let you do just that!  
Here are a few chosen projects, our graphic design and software development teams have been working on recently.

Corporate

VOD

Finances

Music
Insurance

Health

VOD
Play Now - TV on demand
Development and implementation of the Internet TV (OTT) for PLAY NOW - a set of mobile applications (Android, iOS), own launcher for STB hardware platforms produced by SagemComm and SDMC (along with integrations with partners such as Netflix, HBO, Amazon, and with the DVB-T/C tuner), applications for TVs and TV set-top-boxes (AndroidTV, AppleTV). In addition, we integrated Google Assistant, Play Integrity API, Mux and created backoffice service to supervise the video streaming.  
The PLAY NOW supports 4k@60fps video content, tunnelling, multi-key DRM for hundreds of thousands of users every day.
Read more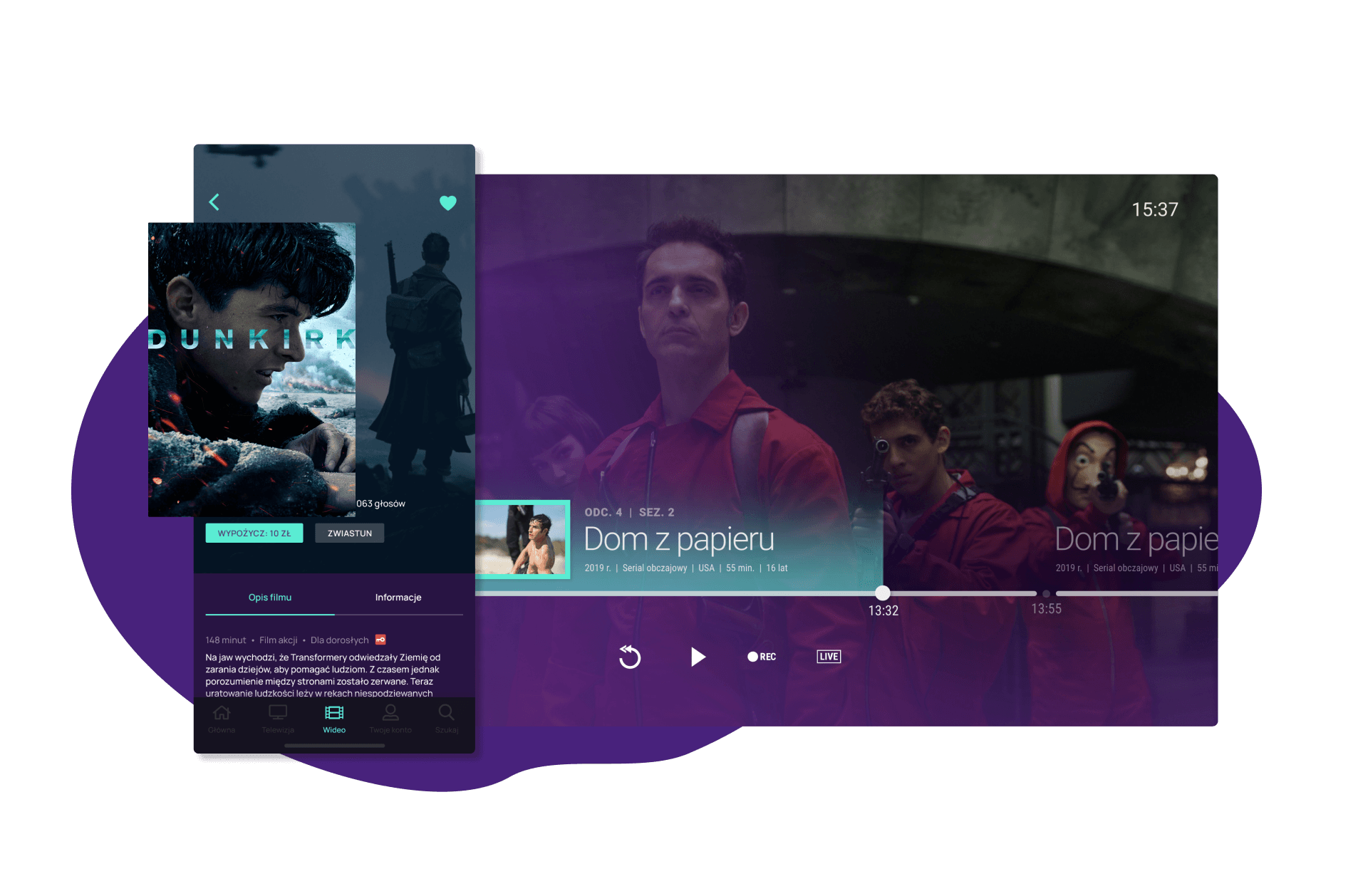 Finances
Flexee – Salary on Demand
Flexee builds the sense of security of employees - because thanks to it, they can reach for the money earned up to the amount of earned remuneration on any day of the month. Thanks to Flexee, you get more satisfied employees, who work more efficiently and are less likely to think about changing jobs. In addition, thanks to integrations with the HR and payroll program, the entire process is automated, easy to use and relieves the burden of calculating advances.  
We also encourage you to watch the short movie.
Read more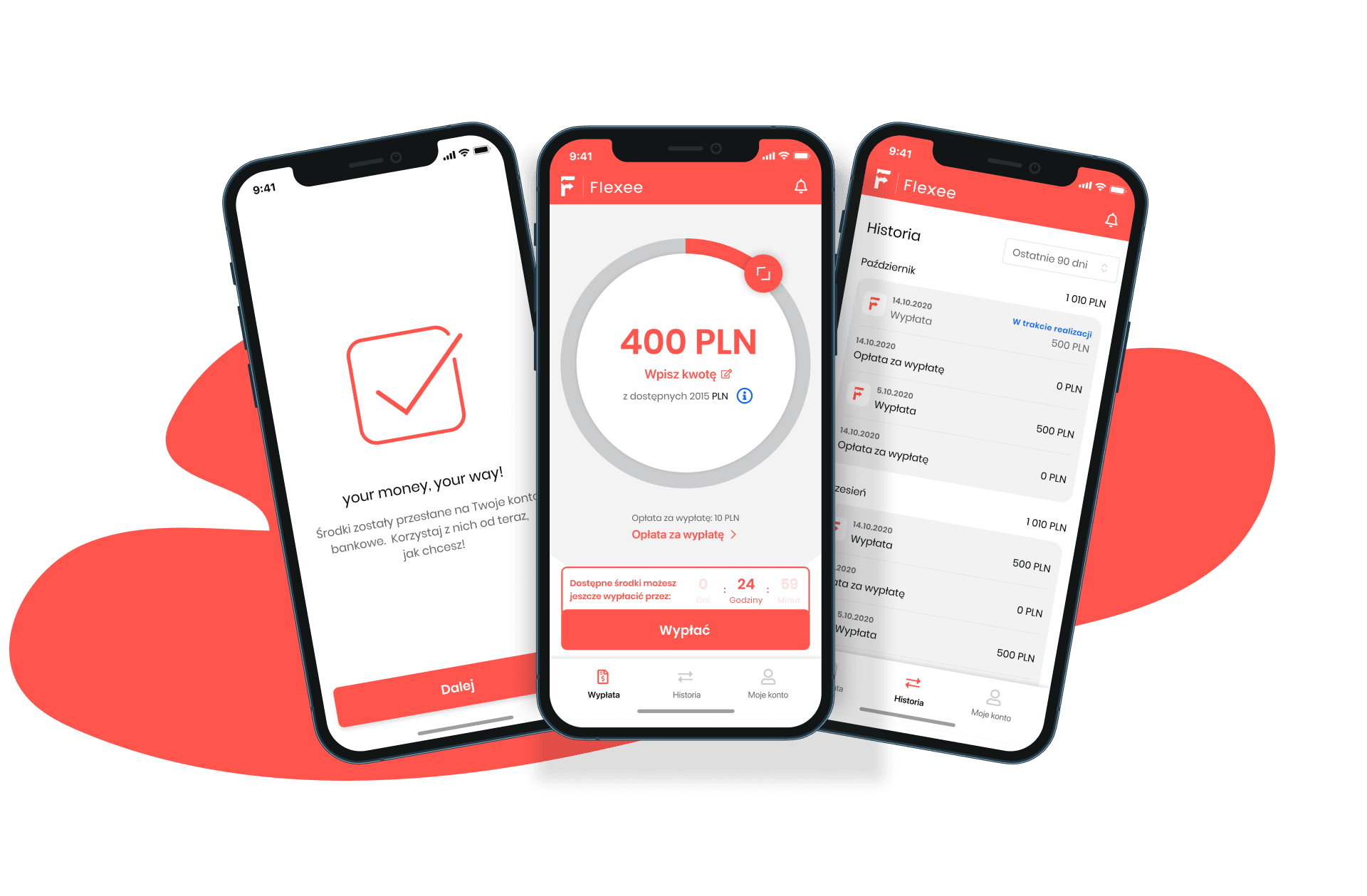 Music
Tok FM - the best internet radio
TOK FM is a powerful and innovative ecosystem that gives us the ability to listen to broadcasts and podcasts anywhere: on the phone, in the car, online or on the radio. The app has several business models: ads, free trial period, subscription with monthly payment (in-app payment support, Google Pay and Apple Pay support).  
Check also the radio page.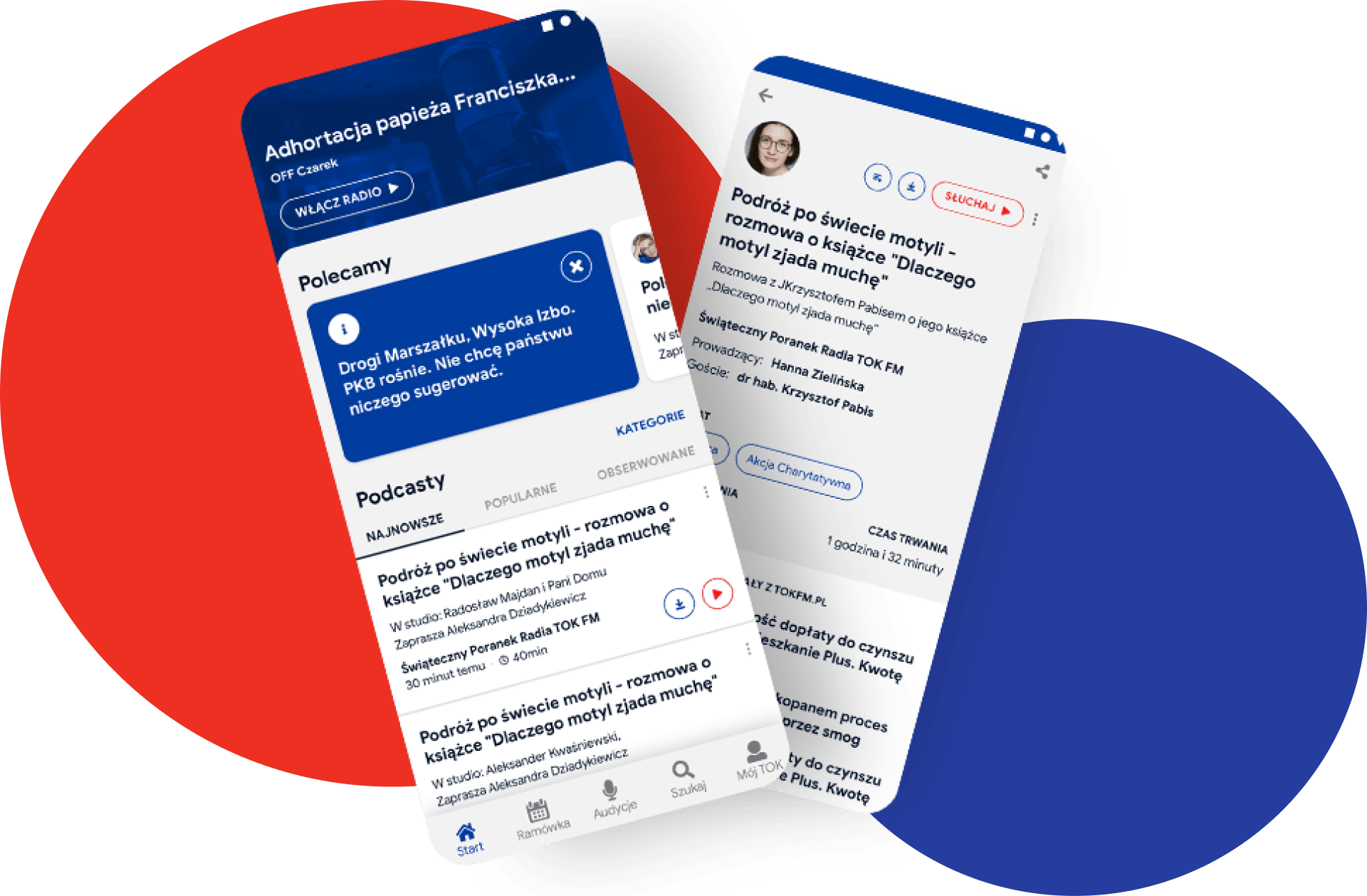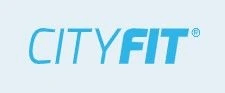 Health
City Fit
Developed for all platforms, the app offers a wide range of functionality of the CityFit gyms. Among other things, users can manage their memberships and sign up for fitness classes and personal training. Inside the app, we can purchase additional products, such as the Medicover medical package or the purchase of a pass. Through the app, we can enter the club at any time thanks to a QR code.
Read more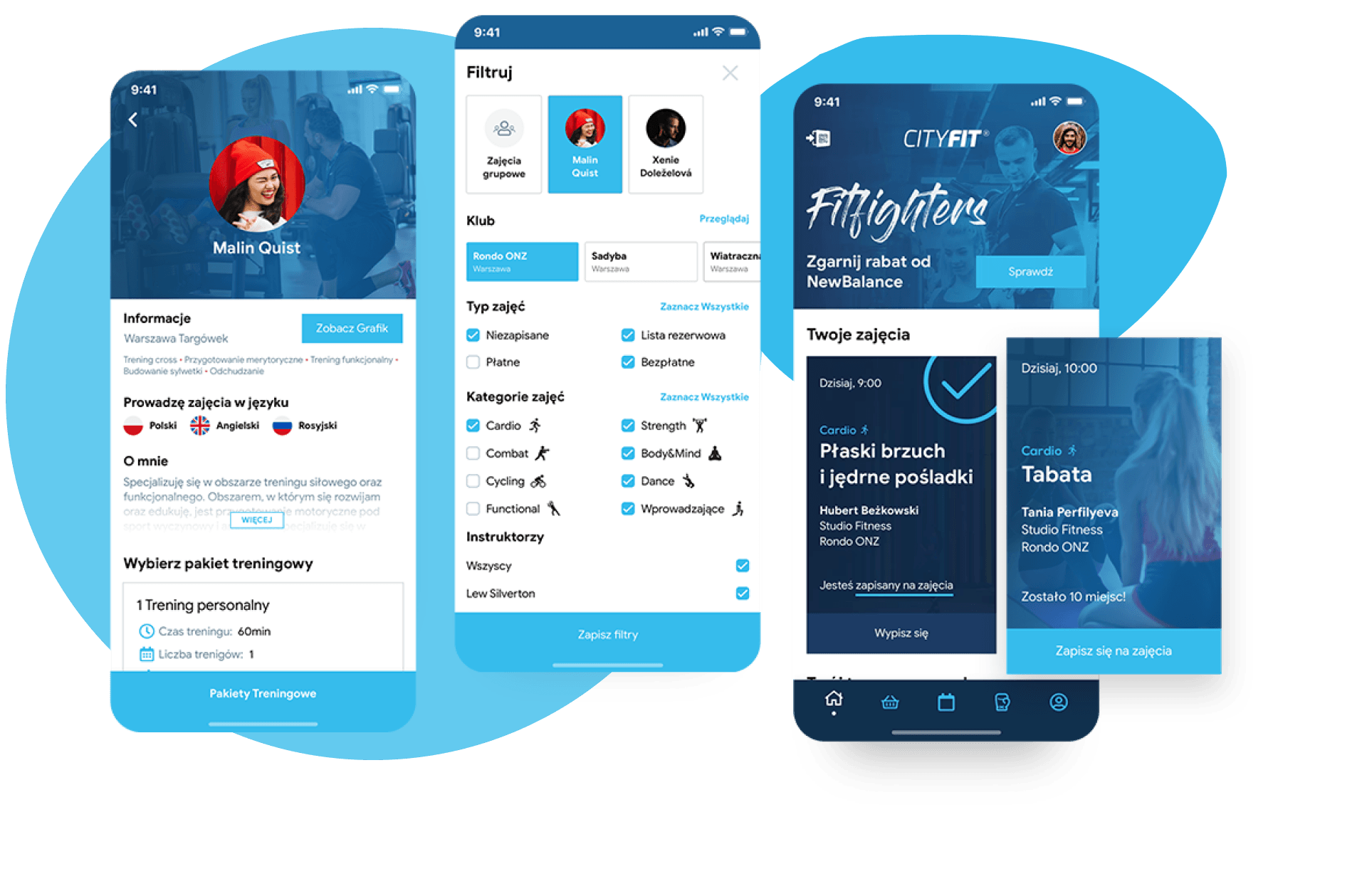 Corporate
Play Spot – Smart Office
The Play Spot system is a complete tool for organizing work at a time when the hybrid work system dominates in many places. It offers an employee search engine, the ability to book desks or co-working spaces, search for conference rooms, and convenient navigation maps to selected locations inside the building.  
In addition, it allows renting or sharing parking spaces, reporting defects that occur in the office, receiving parcels, as well as checking and replacing business phones, changing tires in the season and many more.
Read more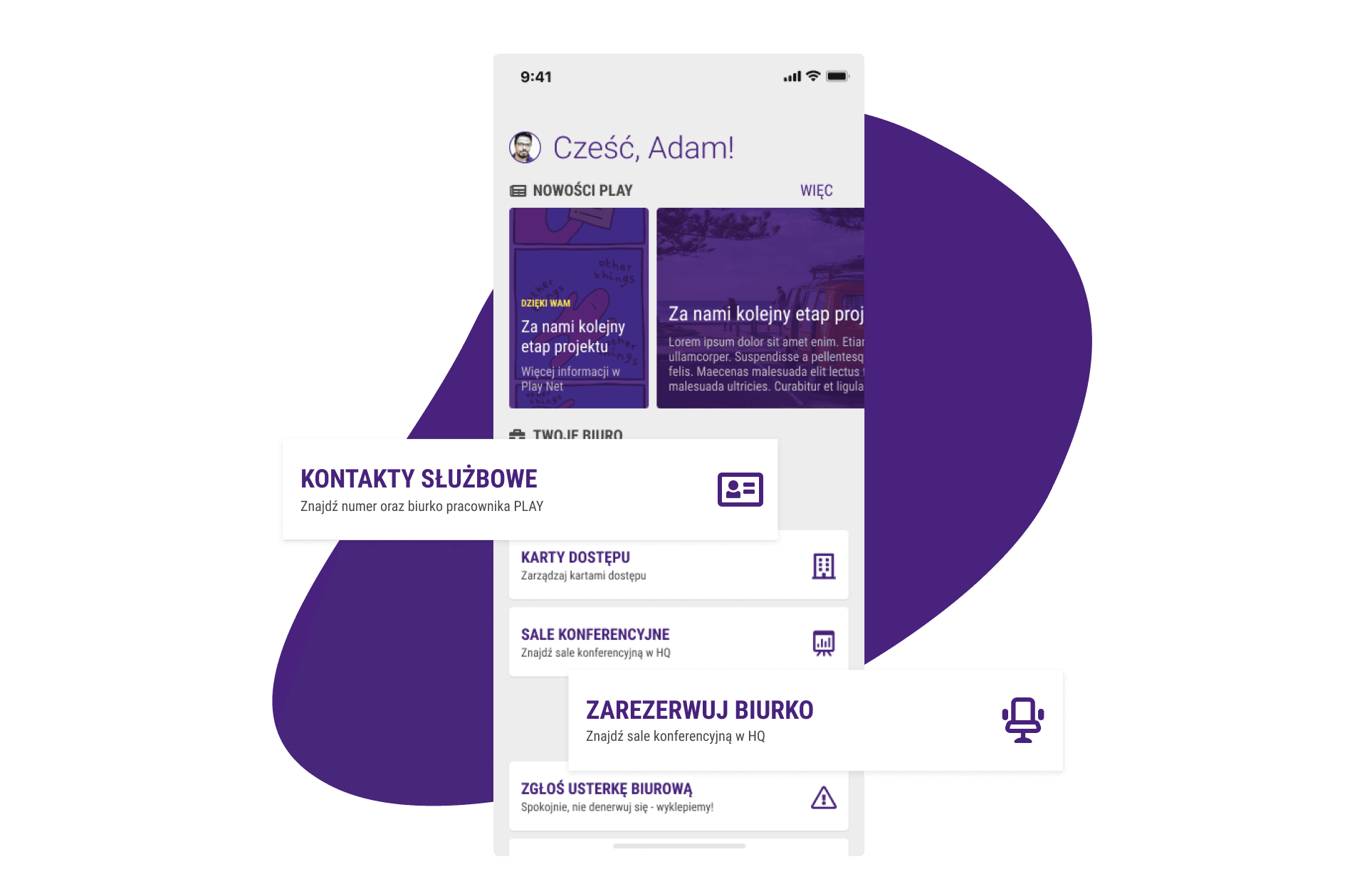 VOD
Sharp Life TV
In cooperation with Sharp Consumer Electronics, we have prepared an application for AndroidTV devices produced by Sharp, which is used to manage IoT (Internet of Things) devices. Many different types of devices are supported, it is possible to both read and change the state of selected devices.  
Communication with devices is carried out by the Tuya environment.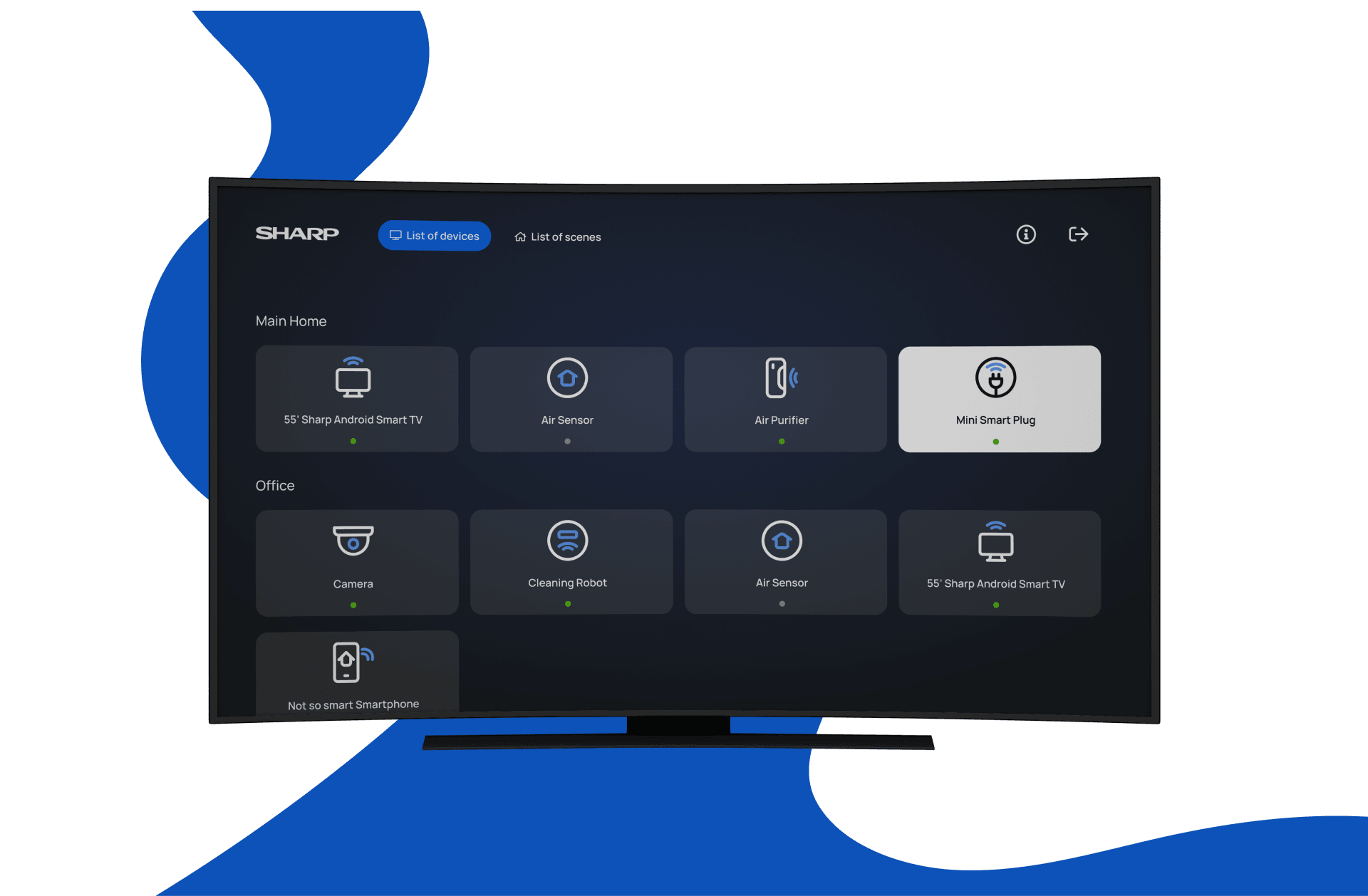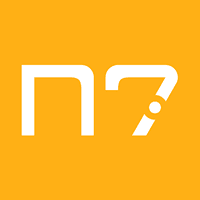 Music
n7player Music Player
A completely new approach to music playback on all leading platforms. Over 30 million downloads. Hundreds of thousands of active users. Original product of N7 Mobile developed since 2014, available on every mobile platform, and additionally as an application on Windows 8.1+.  
Find more details on the product page.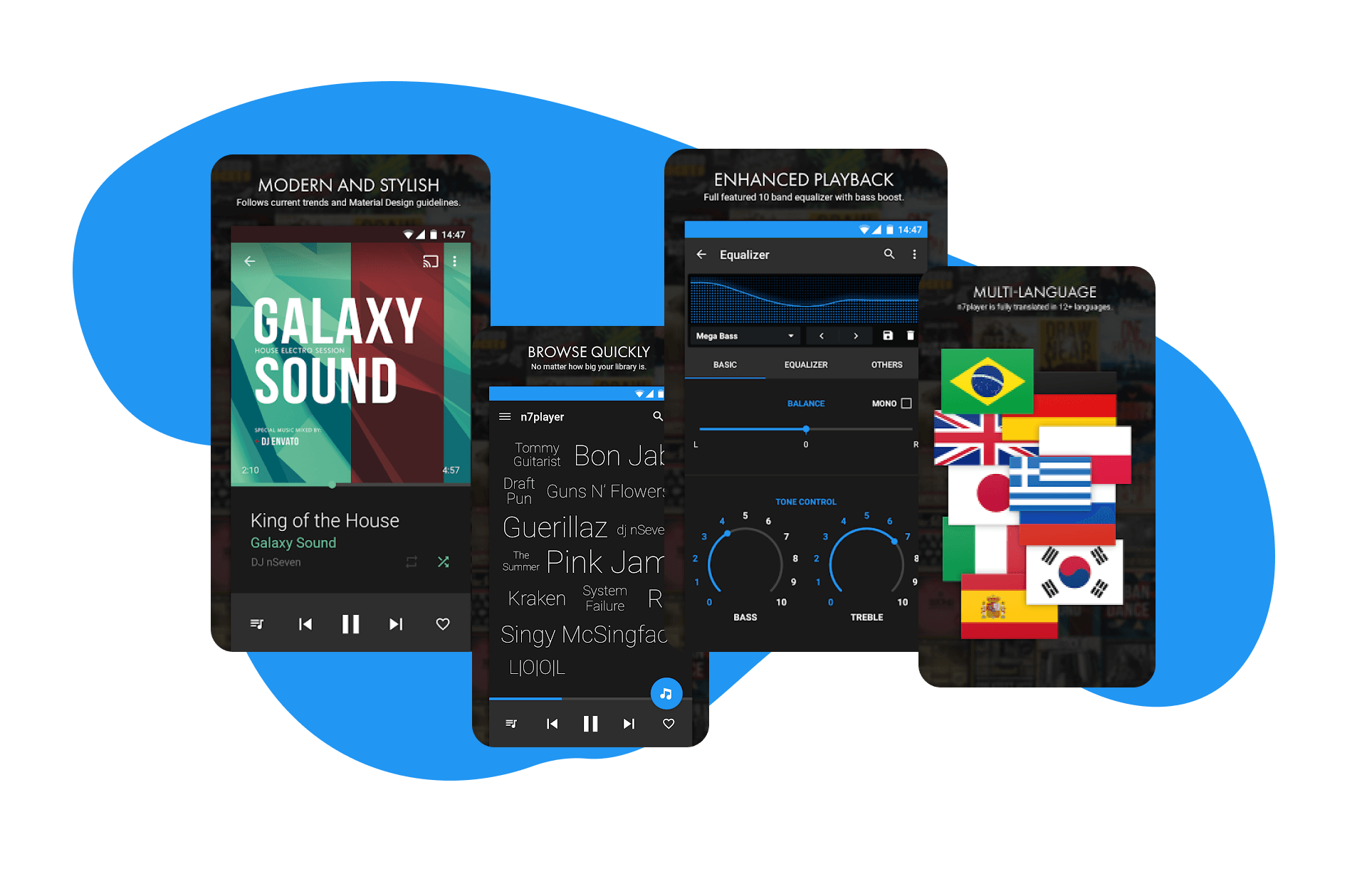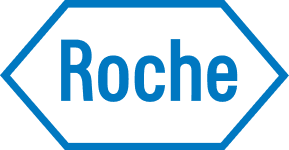 Health
SMApp - aplikacja dla chorych na SMA
Application for patients with spinal muscular atrophy (SMA). It helps patients to maintain regular breathing exercises, monitor their health, record symptoms. The guide through the application is a special robot that explains in an accessible way how the application works and takes care of its owner.  
More information in the press release and the product page of the fundation.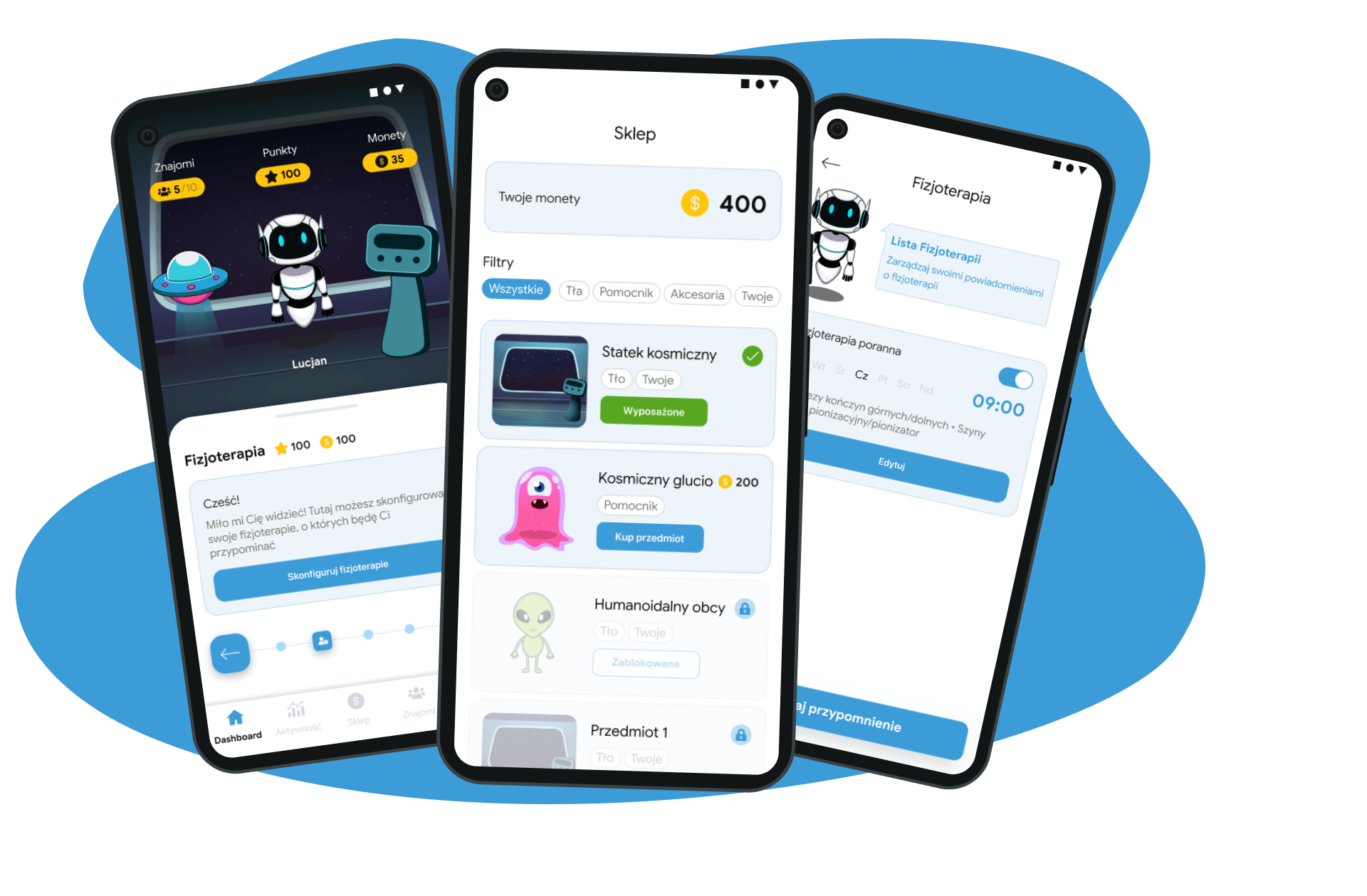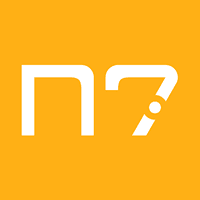 Corporate
Tapioca API Monitor
Tapioca is an API functional monitoring system - it allows you to perform test scenarios that follow the API model described in the OpenAPI spec (Swagger). Allows you to create loops, recursive searches and much more. Reported data can be processed by BigQuery or Google Data Studio.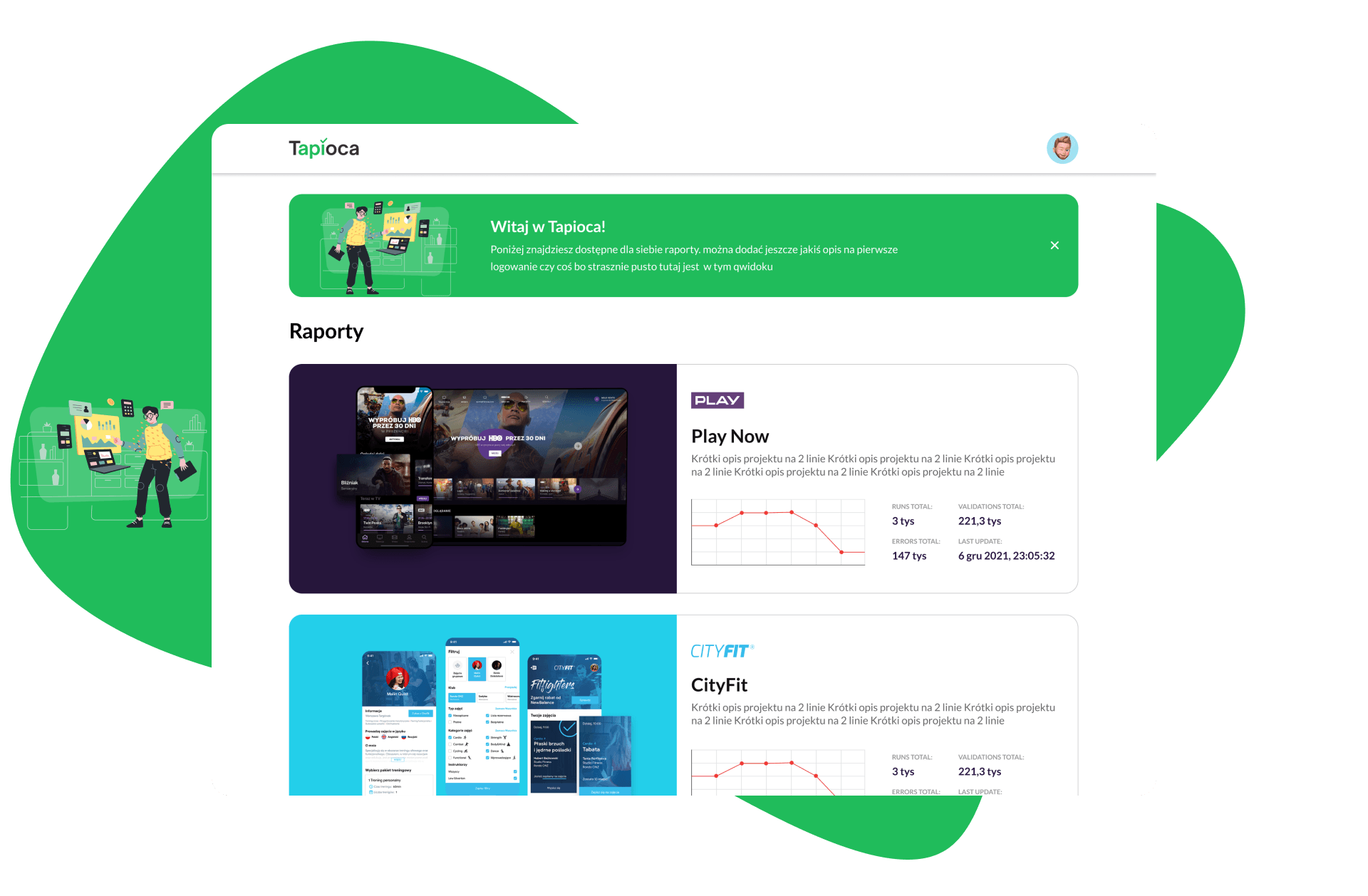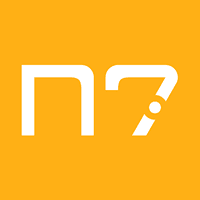 Corporate
HABRisk / CBAS
A system for monitoring cyanobacteria blooms in Polish lakes and the Baltic Sea. It uses satellite images from the Sentinel satellites to conduct continuous observation of water reservoirs.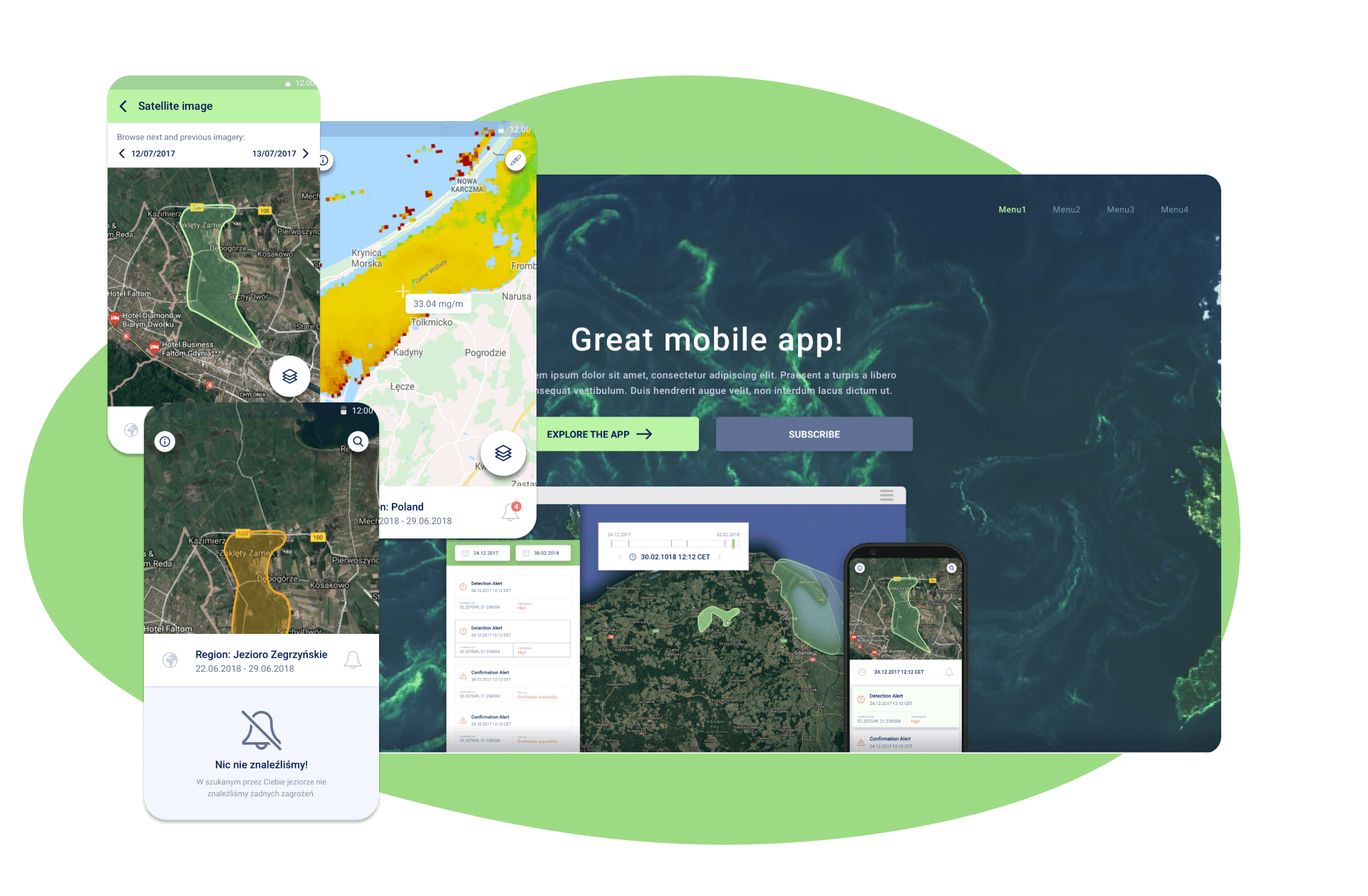 Are you interested?
Let's start a project together!
Contact us